Info Mart International Corporation was founded based on the concept of "connecting businesses with businesses" to establish the Foods Info Mart intercompany electronic transaction system overseas, a system Info Mart Corporation provides to the food industry.
As of Sep 2016, around 390,000 business locations use Info Mart Corporation's system, which handles JPY 1,367.8 billion worth of transactions a year. It has grown into Japan's largest B2B platform tailored specifically for the food industry. And since 2011 we have expanded our business beyond the food, to beauty and health care.
Info Mart Corporation will use the expertise we have developed in Japan on "investing in computerization of daily business operations for better system stabilization" for further global growth of our business.
Info Mart International's Two Business Areas
1.B2B Platforms: Global License Provision & Joint Enterprises
We develop B2B platforms worldwide through licensing of our systems and joint enterprises, and we offer flexible and efficient systems
adapted to the commercial practices of different countries.
■We are now growing in: China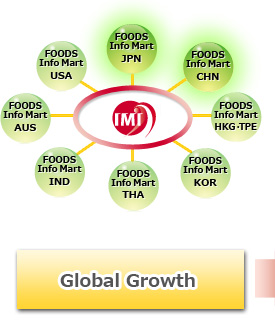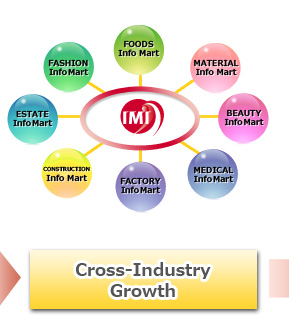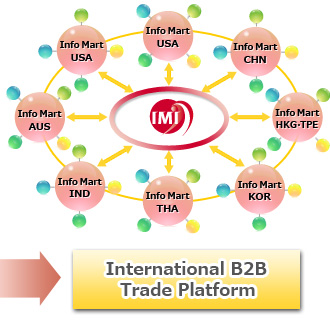 2.Overseas Market Entry Consulting
We assist companies that have already expanded overseas or are planning to do so in the future.
Currently offered services:
In the future we plan to develop services and assist companies in various industries and in the English-speaking
world with entering overseas markets. Info Mart International builds bridges connecting countries by blending
our two businesses: system provision and overseas market entry consulting.
Seeking Partners
We are seeking partners as we grow our two businesses across the globe. What we are looking for are the best partnerships
in terms of furnishing licenses, developing joint enterprises, market entry consulting and more. (Contact us!)